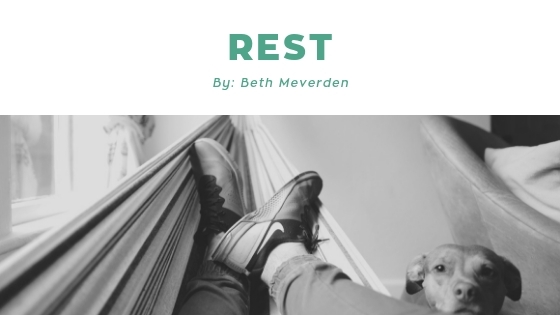 In December, our family had a RESET Sunday at church. It's a day we've set aside to give our church leadership a much-needed break on a day when most people don't go to church anyway. It gives us a chance to recharge and be ready for the next season of ministry.
That Sunday morning, I combined two Family Time Training activities and we had a spectacular morning together learning about why rest is important and why we should do it. You can find the first activity I used on the website under Featured Family Activities. It's the November activity called Sabbath Habits. It's a foundational teaching about what rest is and different ways to rest. This activity suggests scheduling a time of intentional rest and gives suggestions.
We were already doing that as a family, so I tied in an activity from the Seeing is Believing curriculum book called "Make Time for Rest." This activity has a very cool illustration of adding a teaspoon of dirt to a glass of water and stirring it up. It talks about letting the dirt REST to clear up the water again. And how we need to rest to let our minds be clear, as well.
My family absolutely loved this time together and there were lots of lightbulb sounds of "Aha" and "oh, that makes sense" responses. It was an amazing morning together of resting AND learning about rest.
We all need rest. God commands it. Our bodies demand it. And, if we don't get it, our bodies rebel against us through sickness to force us to rest. We need it to recharge and be ready for the next week, the next season, the next year.
One lesson that is hard to learn for us is that when we don't rest, we are disobeying God and telling Him our ways and thoughts are better than His. Even HE rested on the seventh day. Not resting says we think we are better than Him… that we are god of our life. We know how that kind of rebellion is turning out for Satan, so let's learn this lesson and teach it to our children now. Let's follow God's lead and command and let HIM be God of our lives.
He said, "Be still and know that I am God. I will be exalted among the nations. I will be exalted in all the earth." Psalm 46:10
What does it look like when you rest? What does it look like when your family rests? When can you schedule a rest time for your family to recharge?