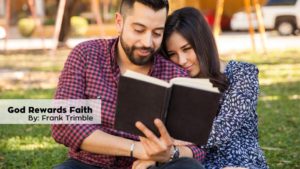 Luke 7:1-10 (ESV)
After he had finished all his sayings in the hearing of the people, he entered Capernaum. Now a centurion had a servant who was sick and at the point of death, who was highly valued by him. When the centurion heard about Jesus, he sent to him elders of the Jews, asking him to come and heal his servant. And when they came to Jesus, they pleaded with him earnestly, saying, "He is worthy to have you do this for him, for he loves our nation, and he is the one who built us our synagogue." And Jesus went with them. When he was not far from the house, the centurion sent friends, saying to him, "Lord, do not trouble yourself, for I am not worthy to have you come under my roof. Therefore I did not presume to come to you. But say the word, and let my servant be healed. For I too am a man set under authority, with soldiers under me: and I say to one, 'Go,' and he goes; and to another, 'Come,' and he comes; and to my servant, 'Do this,' and he does it." When Jesus heard these things, he marveled at him, and turning to the crowd that followed him, said, "I tell you, not even in Israel have I found such faith." And when those who had been sent returned to the house, they found the servant well.
Recently, this passage has been on my mind. No, it's not directly about fatherhood, but it is certainly about faith and how that applies to your immediate surroundings. Here are a few things that really stuck out to me about the Roman Centurion from Luke 7:
He was well thought of in the community. It stands out as unique when you have a Roman military official that has made such a positive impression on the Jews..
He cared about his servant.
He first expressed faith, in at least what Jesus could do, by sending for Him.
It is clear why the community thought so well of him. He loved these Jewish people and even built them a synagogue!
He expressed humility and reverence in attempting to prevent Jesus from entering the house. He did not even feel worthy of Christ's presence.
He expressed faith again and acknowledged that Jesus was One with real authority. The Centurian believed in the reality of King Jesus.
Jesus witnessed the faith of this Roman and marveled. This was greater faith than even amongst the chosen people of Israel! The result of the Centurion's faith was a completely healed servant.
I think to myself when experiencing this historical narrative, do people in my community see faith in me? Do my family members see faith in me? Does that public faith express itself in action? Do I rely on Jesus like this man did?
I know people abuse the concept of "praying in faith." Name-it-claim-it preachers have polluted Christ's bride with poisonous deception. However, it's clear that God rewards faith in the lives of believers. Sometimes in this life, always in the next, and many times in both. Here's the thing, the Centurion had the privilege that so many of us long for. He knew where to find the incarnate Christ and invite Him over to his house! You might be thinking, "Yeah, I'd have Jesus over to solve my issues if He were in town!" However, look at what Jesus says to Thomas after appearing to Him post resurrection,
Jesus said to him, Have you believed because you have seen me? Blessed are those who have not seen and yet have believed. John 20:29
This is you and me. Often the pain and disappointment of this world can cause us to forget the real presence of our Savior in our lives, but we are blessed when our faith is pointed at the One in whom our deliverance is assured.
Parents, in the good times and the awful times, allow examples from Scripture, like that of the Centurion, to bolster your faith. No you can't see Jesus. No, He doesn't always answer our prayers the way we think He should, but He is present, faithful, good, and knows what is best for us. When in doubt, return to a simple faith that Jesus is Who He says He is!
Frank Trimble